Danny Clark




Name
Danny Clark
Alias(es)
None
Position
Computer Tech and Programmer

Gender
Male
Born
March 2, 1998 – age 22
OUT OF CHARACTER
Status
Non Player Character
OOC Account
None
Affiliation
FLAG, Knight Industries
Avatar
Austin O'Brien

Danny is a computer tech and a programmer for FLAG
Physical Description
Edit
Height: 6ft 0in
Weight: 202 pounds
Eye Color: Blue
Hair Color: Sandy Brown
Hair Style: Short
Father: Jake Clark, Deceased (Murder)
Mother: Amy Clark
Brother(s): None
Sister(s): None
Spouse: None
Children: None
Pet(s): None
Biography
Edit

Danny Clark was born to Jake and Amy Clark on March 2, 1998.
From the get go it was obvious that Danny was smarter than most kids, getting a national ranking in the game of Chess when he was in 5th grade.
At the age of 7 Danny's parents split up. Danny would spend time with his father, while his mother had custody of him. At the age of 8 Danny's father was murdered by drug cartel big man Esteban Bahia because he got his hands on some of Bahia's drugs.
Just after his 9th birthday Danny was kidnapped by Bahia who forced him to reveal the location of the drugs. However before Esteban could kill Danny or his mother, a man named Michael Knight saved him, along with Michael's car KI3T.
Afterwords Danny and his mother were placed in to the witness protection program by the DOD. A few weeks later the SSC invited Danny and his mother for a visit, which they gladly accepted.
Danny and his mother got to tour the compound before Michael handed over the money they got for Bahia's arrest. After that KI3T took Danny and his mother home.
Danny never forgot about KI3T or the SSC or his request and desire to work there.
He made his way through school and at the age of 17 began college at Stanford; graduating at the age of 22 with degrees in advanced mathematics, mechanical engineering and structural design.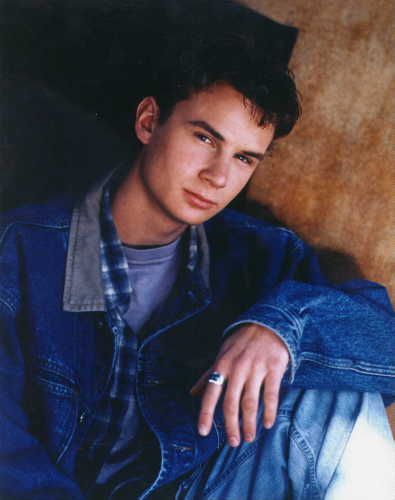 His strengths are the ability to solve and create equations, design things and understand the language of computers and their software. His weaknesses include the fact that he still hasn't gotten over his father's death. He still remembered Mike's words about his mother, but now they do little to comfort him.
Danny likes a challenge as well as building things with his own two hands, while he hates drugs, drug cartel's and guns.
Currently Danny is out searching for a job, though he still wishes to work for the SSC.